澳大利亚联邦科学与工业研究组织(CSIRO)博士后职位—巨藻:耐热性与基因组学
摘要:
澳大利亚联邦科学与工业研究组织(CSIRO)博士后职位—巨藻:耐热性与基因组学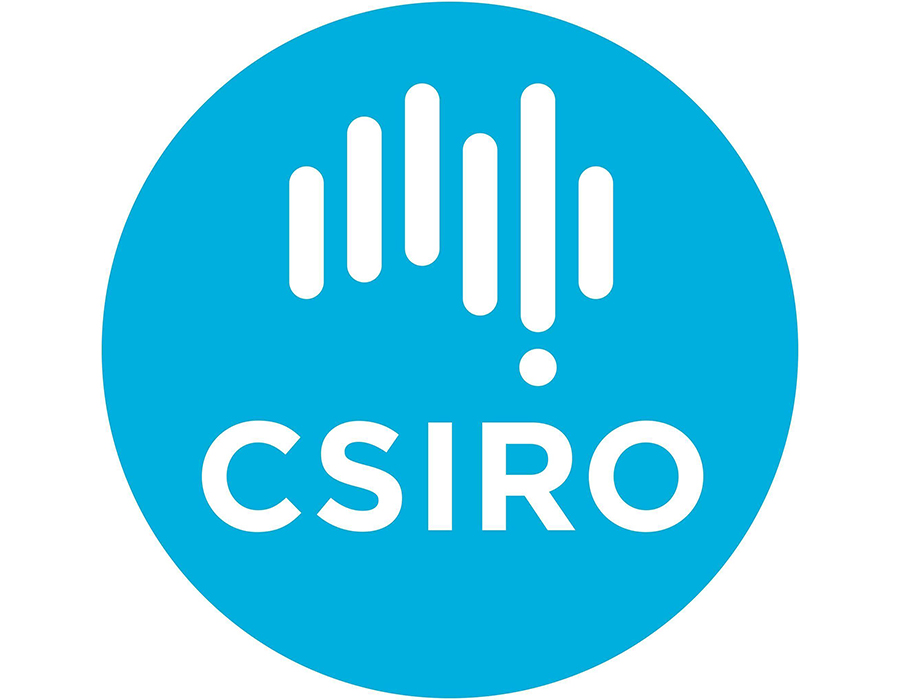 澳大利亚联邦科学与工业研究组织(Commonwealth Scientific and Industrial Research Organisation, CSIRO)是澳大利亚最大的国家级科研机构,前身是于1916年成立的科学与工业顾问委员会(Advisory Council of Science and Industry)。
CSIRO Postdoctoral Fellowship in Giant Kelp: Thermal Tolerance and Genomics
Commonwealth Scientific & Industrial Research Organisation (CSIRO)
Job Description
·         Do you have a PhD in genomics, molecular biology, cell biology, molecular ecology, bioinformatics, population/quantitative genetics?
·         Conduct impactful research through exploring links between genomes, transcriptomes and the phenotype of thermal tolerance in Giant Kelp.
·         Join The Australian National Algae Culture Collection in this 3-year postdoctoral opportunity!
CSIRO Early Research Career (CERC) Postdoctoral Fellowships provide opportunities to scientists and engineers who have completed their doctorate and have less than three years of relevant postdoctoral work experience. These fellowships aim to develop the next generation of future leaders of the innovation system.
The Australian National Algae Culture Collection in Hobart, Tasmania is seeking a CERC Fellow to join their team to design and implement a technically challenging research project that will explore the links between genomes, transcriptomes and the phenotype of thermal tolerance in Giant Kelp (Macrocystis pyrifera). The project is in collaboration with Google, utilising Google capabilities in bioinformatics, modelling, and cloud computing. This project will draw on knowledge and expertise developed through the University of Tasmania and links with a current restoration project led by The Nature Conservancy.
As CERC Fellow, you will use PacBio sequencing to assemble a scaffold-level reference genome, population genomics across the remnant forests, and use Giant Kelp gametophyte strains in lab-based experiments to grow selected individuals and crosses to characterise the phenotype in response to temperature. Genomes and transcriptomes will be used to link genetic characteristics to phenotypes and identify key physiological attributes inherent to thermal tolerance.
Your duties will include:
·         Culture, isolate and genotype Giant Kelp gametophyte cultures, and carry out selective crosses.
·         Isolate high-quality, high-molecular weight, DNA suitable for PacBio sequencing from field collected samples and lab raised giant kelp individuals.
·         Assemble a scaffold-level reference genome for Tasmanian Giant Kelp.
·         Undertake GWAS and TWAS analysis using Google bioinformatic platforms.
·         Carrying out innovative, impactful research of strategic importance to CSIRO that will, where possible, lead to novel and important scientific outcomes.
·         Utilising design thinking methodology to plan and prepare research proposals, and apply non-academic impact methodology to research projects.
·         Recording, managing, and analysing data/information using relevant domain data science techniques.
Location: Hobart, Tasmania
Salary: AU$92,624 - AU$101,459k plus up to 15.4% superannuation
Tenure: Specified term of 3 years
Reference: 94921
To be considered you will need:
Essential
·         A doctorate (or will shortly satisfy the requirements of a PhD) in a relevant discipline area, such as genomics, molecular biology, cell biology, molecular ecology, bioinformatics, population/quantitative genetics, or similar. Please note: To be eligible for this role you must have no more than 3 years (or full-time equivalent) of postdoctoral research experience.
·         Demonstrated ability to design and implement novel genomic, other 'omic, or bioinformatic procedures in the laboratory or field, or develop novel software or bioinformatics tools.
·         Demonstrated ability to analyse complex biological, population, or ecological datasets.
·         High level written and oral communication skills with the ability to represent the research team effectively internally and externally, including the presentation of research outcomes at national and international conferences.
Desirable
·         Experience in culturing or working with seaweeds or algae.
·         The ability to work effectively as part of a multi-disciplinary, potentially regionally dispersed research team, plus the motivation and discipline to carry out autonomous research.
For full details about this role please view the Position Description
Eligibility
Applications for this position are open to Australian/New Zealand Citizens, Australian Permanent Residents or you must either hold, or be able to obtain, a valid working visa for the duration of the specified term.
Appointment to this role is subject to provision of a national police check and may be subject to other security/medical/character requirements.
Flexible Working Arrangements
We work flexibly at CSIRO, offering a range of options for how, when and where you work.
Diversity and Inclusion
We are working hard to recruit people representing the diversity across our society, and ensure that all our people feel supported to do their best work and feel empowered to let their ideas flourish.
How to Apply
Please apply on-line and provide a cover letter and CV that best demonstrate your motivation and ability to meet the requirements of this role.
Applications Close
8 December 2023, 11:00pm AEDT
准备申请国外博士后的各位老师注意了!知识人网(www.zsrw.cn)小编每周定时更新最新的国内外博士后招聘信息以及访问学者、博士后资讯,感谢大家的关注!