美国桑迪亚国家实验室博士后职位—计算和数据科学
摘要:
美国桑迪亚国家实验室博士后职位—计算和数据科学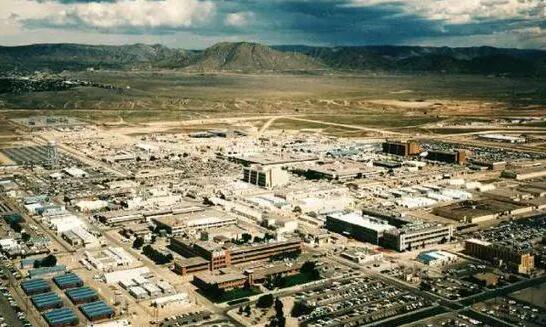 该实验室是能源部与美国电话电报公司子公司之一------桑迪亚公司联合管理的多计划实验室。
Computer Science Research Institute (CSRI) Postdoctoral Appointee - Onsite
Sandia National Laboratories
WHAT YOUR JOB WILL BE LIKE:
Are you looking to be a member of a team working on innovative projects that have positive impact on society? The Computer Science Research Institute (CSRI) is seeking postdoctoral researchers across a wide range of computational and data sciences. We seek applicants who can complement or expand on our current research strengths in computational science, high-performance scientific computing, applied mathematics, data science, and emerging computing architectures. We seek candidates who enjoy continued learning, working on research teams, and helping to develop new ideas. You will have an opportunity to work with mentors and teammates who are renowned leaders in their fields. Flexible research funding may be available for select postdocs to pursue their own ideas, for example to expand their thesis research or to grow expertise in a new research area under mentorship of CSRI staff. Join hundreds of other R&D scientists working on some of our nation's largest and most challenging mathematics and computer science problems and make a difference!
The CSRI is committed to nurturing a culture compatible with a broad group of people and perspectives in accordance with the changing makeup of the workforce. In support of this vision, the center actively recruits applicants from a diverse set of backgrounds and fosters an inclusive community.
On any given day, you may be called on to:
·         Conduct innovative research in computing, broadly defined, individually or as part of a research team.
·         Work towards publishing new developments in high-profile peer-reviewed scientific journals or refereed conference proceedings.
·         Contribute to development of open-source software.
·         Collaborate with a diverse set of colleagues including researchers from your own field, applications specialists, and others.
Candidates applying on this requisition may be interviewed and/or hired by one of several organizations at Sandia National Laboratories, including organizations at both our New Mexico and California sites. Due to the nature of the work, the selected candidates must be able to work onsite.
QUALIFICATIONS WE REQUIRE:
·         You have, or are pursuing, a PhD in computer science, applied mathematics, data science, the physical sciences, or a related science or engineering field - PhD must be conferred within five years prior to employment
·         Broad-based background and deep understanding in one or more field of computing and information sciences research, such as computational simulation, applied mathematics, data science, and future computing architectures
·         Record of research as proven by publications in peer-reviewed journals or competitive conference proceeding
QUALIFICATIONS WE DESIRE:
·         Interest in teaming to tackle challenging interdisciplinary R&D problems in support of DOE missions
·         Experience in code development, potentially including software design using object-oriented programming, high-performance computing, distributed or parallel computing, and/or coding for new computer architectures.
·         A background in solving practical problems in science and engineering, for example problems involving experimental data or other real-world data
·         Demonstrated ability to team in an interdisciplinary R&D environment
·         Research community leadership through activities such as participation in student or professional organizations, service on committees, workshop and/or conference organization, and editorial roles
·         A dedication to encouraging an inclusive culture, as proven in your application materials
·         Ability to acquire and maintain a DOE security clearance
ABOUT OUR TEAM:
The Computer Science Research Institute (CSRI) at Sandia National Laboratories creates technology and solutions for many of our country's most demanding national security challenges. Our research and development activities span the spectrum from fundamental research to state-of-the-art applications. We combine expertise across multiple fields: high-performance scientific computing, physics-based modeling and simulation, data science, machine learning, applied mathematics, optimization, statistics, decision support, data analysis and visualization, computer systems architecture, quantum computing, neuromorphic computing, human-technology connections, and others. The CSRI spans both Sandia's Albuquerque, New Mexico, and Livermore, California, locations and supports a dynamic and flexible work environment.
POSTING DURATION:
This posting will be open for application submissions for a minimum of seven (7) calendar days, including the 'posting date'. Sandia reserves the right to extend the posting date at any time.
准备申请国外博士后的各位老师注意了!知识人网(www.zsrw.cn)小编每周定时更新最新的国内外博士后招聘信息以及访问学者、博士后资讯,感谢大家的关注!